Let's say you own a lawn care business. Over the years, you have continued to add more and more properties to take care of but have not dedicated the resources to make sure they are all properly maintained. At this point, you can only take care of 20 of the 40 properties that you have responsibility over. The other 20 are overgrown and dilapidated. You are simply overcommitted. 
The natural solution would be to realign your budget to make sure that you have enough resources dedicated to maintain all 40 of your properties or reduce the number of properties to manage. 
Well, in this case, Congress is in charge. So their solution is to temporarily dedicate resources to make sure that 30 of the 40 properties are taken care of, while also committing to permanently doubling the amount of funding spent getting more properties on the roll. 
Which raises the question…Congress, why are you the way you are?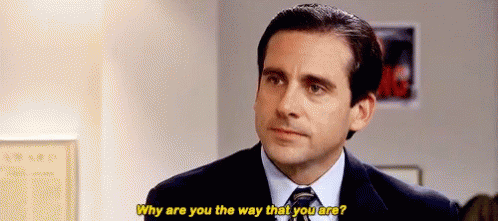 By a 73-25 vote, the Senate passed the Great American Outdoors Act this week, a bill that is touted as bolstering public lands (along with Senator Cory Gardner's (R-CO) election chances). The bill would provide desperately needed funding for the maintenance backlog on federal lands. The bill would also permanently increase the very program that exacerbates the problem while putting it on autopilot. It also fails to even attempt to offset the costs.
Let's take a look at the details.
One Step Forward 
The deferred maintenance backlog on our public lands has long been a national disgrace. Our founder and former Senator Dr. Coburn put out a report in 2013 detailing the long history of Congress using the National Park System as a parochial pork factory – opting to expand the system at the cost of ensuring that our national history and treasures are preserved (you can check out the full report here). 
This continual neglect of the federal property base led to the accumulation of a whopping $20 billion of needed repairs on existing federal lands. Some examples include: 
The trans-canyon

waterline

that supports the drinking water and fire protection for the 5.5 million visitors to the Grand Canyon every year is over 50 years old and 20 years past its design life. The park has to respond to pipeline breaks once a month at a cost of $25,000 per repair.

In Yosemite National Park, a 30-year-old obsolete and code-deficient wastewater treatment plant has exceeded its permitted daily flow at least 80 times since 2008. The plant cannot process solids, requiring 90-mile tanker truck trips seven times a week.

Gateway National Recreation Area in New York has a wastewater conveyance system that was constructed over 100 years ago which threatens to spill sewage into Jamaica Bay and the Atlantic Ocean.

A visitor center at Denali National Park in Alaska has had a leaking roof since 2008 and the water infiltration allows mold to grow contaminating the air quality for park guests and workers.

The National Mall right in Congress's front yard has $750 million in needed repairs.
In total, the National Park System (NPS) has a $12 billion deferred maintenance backlog on its 418 park units and 83 million acres of land. Across all 640 million acres of federal land there is a $20 billion backlog.
Fortunately, Congress is finally recognizing this problem and dedicating resources to fixing it. The Great Outdoors Act will commit $1.9 billion annually over the next 5 years for these overdue repairs. 
Finally! 
But….
The First Step Back
The bad news is, the bill expands and puts on autopilot the very program that made it worse. 
The federal government owns between 635-640 million acres of land, which equates to about 28 percent of all the United States. Despite maintenance emergencies at many of our national parks, the federal government continues to purchase additional land every year, primarily through the Land and Water Conservation Fund (LWCF). 
The LWCF uses revenues from oil and gas leasing in the Outer Continental Shelf (OCS) to fund federal land acquisition for the four federal lands agencies, along with state assistance grants for "recreational planning, acquiring recreational lands and waters, and developing outdoor recreational facilities." 
During the Trump administration, annual funding for LWCF has been over $400 million annually – including over $200 million annually for land acquisition. 
The Great American Outdoors Act would boost the annual funding to $900 million annually with about half going towards acquisition and places the program under mandatory spending – meaning that the funding will be made available without any debate or consideration from Congress. The money just goes out the door like a perpetual motion machine of federal land expansion. 
No oversight. Full funding. Forever.
The Second Step Back 
The other problem is that the bill authors made no attempt to pay for the $20 billion in planned spending, tacking all of it on to the exploding $26 trillion national debt. Yes, $20 billion in a mere fraction of the amounts that Congress has been dishing out lately, but Congress must start reigning in the debt at some point, lest they bury future generations' opportunities. 
There are plenty of reforms that Congress could have enacted to offset the new spending, including eliminating bureaucratic bloat in the land management agencies, cutting low priority spending, and of course, reducing (rather than increasing!) the amount of funding that goes towards the land acquisition. 
There were plenty of amendments offered to fix these problems. Unfortunately, Senate Majority Leader Mitch McConnell (the same leader who pledged to run a more open Senate), refused to allow for the consideration of any amendments to the bill. 
Set Up to Fail
So give credit where credit is due. Congress finally acted on the long standing problem of the deferred maintenance backlog – a blot on our national treasures and a disgrace for our congressional leaders charged with preserving them.
But Congress is Congress. So of course they paired their one good deed with two massive problems that will ultimately leave us right back where we started, with an ever expanding federal land base that will be left in disrepair and an ever increasing national debt. 
On both counts, future generations are left worse off.