This week, Senator James Lankford (R-OK) released the fifth edition of Federal Fumbles – a compilation of government waste and inefficiencies along with a progress report on the fight to combat them. From massive budget gimmicks and tax loopholes to small grants, Federal Fumbles highlights billions of dollars in waste.
The goal of the report is to "to maintain a spotlight on federal spending no matter what's making headlines in Washington" while making sure that we do not forget about the $23 trillion-and-counting national debt.
Questionable Uses of American Tax Dollars in Russia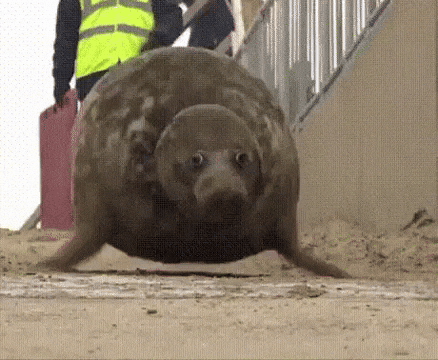 Speaking of headlines, the past few years have been dominated by news stories about Russian interference in the 2016 election. Federal Fumbles highlights $2.9 million worth of examples showing how American tax dollars are going to Russia. These include:
A $1.7 million contract to study sea lions in Russia
A $50,000 study to examine "Russian Elite Attitudes Toward Conflict and the West"
$117,000 to study Russian corporations before the October Revolution of 1917
$600,000 to produce a documentary on the The Complex Life and Legacy of Joseph Stalin
$290,000 to study Russian and Soviet attitudes towards Islam
We'll let you be the judge of whether these are the best uses of federal funds as we approach a $1 trillion annual deficit.
Congress Abuses Budget Gimmicks to Drive up the Debt
In 2011, Congress passed the Budget Control Act, which put in place caps to limit the amount that Congress can spend each year. While the intent of the law was to reduce spending, it ended up boosting the creativity of Congressional appropriators who found end-runs around the spending caps. A few examples that Federal Fumbles Highlights include:
The OCO gimmick

– The amount that Congress can spend on normal defense operations has been capped. But spending that Congress labels war spending as part of the Overseas Contingency Operations (OCO) does not count towards the caps. Even foreign aid and State Department spending can be labeled as OCO. So to get around the budget limits, Congress just labeled spending that would normally go towards the normal base budget as OCO – freeing up an extra $179 billion for the State Department and the United States Agency for International Development (USAID) alone.

Harbor Maintenance Fund exemption

–  This fall, Congress passed a new law that exempts $1.7 billion in annual spending on inland waterways infrastructure from any budget limits. As our deficits are running close to $1 trillion annually, Congress decided now would be a good time to provide themselves $17 billion in additional spending power over the next decade. Federal Fumbles also warns that there is an ongoing attempt to do the same for land acquisition funding.

Disastrous budgeting habits

– When Congress set up spending caps, they created a set-aside account for disaster spending that does not count against the limits. The account uses a formula to attempt to limit spending, but Congress has also habitually approved non-offset supplemental disaster bills each year. A total of $124 billion has been spent on disaster spending without any efforts to budget or pay for it. We all know disasters will come each year. Congress just pretends that there is no way to prepare for this expected expense – opting to put it on the credit card instead.
Shuttering the Shutdowns
The 35-day lapse delayed $18 billion in spending and resulted in an $11 billion hit to our economy. Taxpayers spent $4 billion on backpay for the 300,000 employees that were furloughed. Combined, that's as much money for pay without work to cover Trump's border wall that initiated the whole calamity. All because politicians could not do their jobs on time.
Senator Lankford and Senator Maggie Hassan (D-NH) are pushing for the passage of the Prevent Government Shutdowns Act. In the event that Congress does not pass all the spending bills on time, the bill would let programs continue to be funded as they normally are, but members of Congress and their staff, along with key members of the White House and Cabinet, would not be allowed to travel outside of DC until the funding bills are passed. Congress would not even be allowed to consider any bills besides the funding bills.
Here is to hoping that Lankford is successful so Congress never fumbles this basic duty again.
One Million Dollar Per Day Tents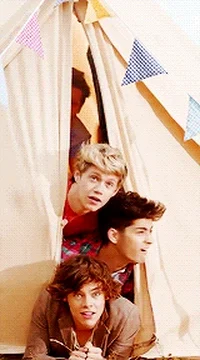 The cost of a proposed wall at the southern border has dominated public debate, but Federal Fumbles highlights a massive costs for structures of a more temporary nature….tents. Customs and Border Patrol (CBP) has set up six tents (referred to as soft-sided temporary facilities) to house detained migrants. These tents cost a whopping $455.9 million in 2019 – over one million each and every day!
Cutting Back Dated Checks
The Fumbles Book highlights one of Washington's worst annual traditions – the passage of the  tax extenders package that confers billions of tax breaks to special interests for activities that took place the prior year. That's right, Congress is claiming to incentivize behavior that already occurred. They are really just raining down narrowly tailored tax breaks items to entities such as Puerto Rican rum distillers, Hollywood production companies, and NASCAR tracks. You can read more details here.
Payments to Dead People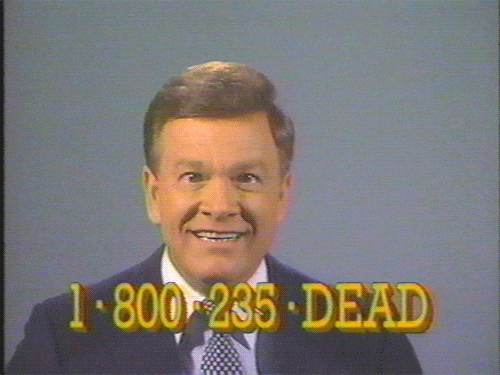 Adding to an ignoble list of payments to dead people, the Federal Fumbles report highlights yet another example of tax dollars going six feet underground. This time, it's $11.6 million in federal payments to 116 Puerto Ricans who are already deceased. You can read more details about the causes and costs of payments to dead people here.
Federal Fumbles is not all bad news. In sections titled Touchdowns and First Downs, Senator Lankford highlights some progress in the fight for a better government. These include:
Senate passage of the Grant Reporting Efficiency and Agreements Transparency (GREAT) Act, a bill that requires "federal data transparency to make the grant process more efficient and effective."
Senate passage of the Federal Advance Contracts Enhancement (FACE) Act, which requires the Federal Emergency Management Agency (FEMA) to better manage contracts during disaster relief.
The removal of roughly $23 billion in federal regulatory costs through the implementation of a regulatory agenda that requires the elimination of two regulations for every new one introduced. They've actually cut regulations at a 12-to-1 ratio.
There is a lot more in the report, including massive spending on prescription drugs, dilapidated housing for veterans, and delinquent student debt. You can read about all of the fumbles and touchdowns here.