When word got out that the Trump Administration would be seeking $4 billion in rescissions from foreign aid accounts, Trump faced swift and immediate backlash from leaders on Capitol Hill (rescission is a cancelation in budget authority, for more info click here). 
Republican Leaders of the State and Foreign Operations Appropriations Subcommittee Sen. Lindsay Graham (R-SC) and Rep. Hal Rogers (R-KY) declared that the proposed spending cut "undermines our national security interests and emboldens our adversaries." 
Senate Foreign Affairs chairman and ranking member Risch (R-ID) and Menendez (D-NJ) warned that "slashing crucial diplomacy and development programming would be detrimental to our national security while also undermining Congress's intended use for these funds."
In a letter admonishing the proposed rescissions, House Appropriations chairman Nita Lowey (D-NY) made it clear that Congress is "insisting that the administration spend the appropriated foreign assistance funds."
President Trump is heeding this advice and backing off the proposal that would have reduced spending from the foreign aid appropriations bill from $54 billion to $50 billion – a drop back to 2015 levels. 
As owners of the power of the purse, it is certainly Congress' prerogative to reject the rescissions proposal. However, the power of the purse does come with responsibility to ensure tax dollars are used appropriately. 
Last year, Pursuit hosted a World Cup of Waste tournament pitting egregious foreign spending examples from each World Cup country against each other. From Elvis Festivals to Danish Comedy Clubs, each of these examples show how American tax dollars are being used outside our country in the name of aid or diplomacy. 
It would be nice if congressional leaders went after this kind of wasteful spending with the same zeal that they demonstrated protecting the foreign aid budgets this week.
Let's take a look at some of the ways our tax dollars are used and ponder whether the foreign aid budgets could be trimmed without "undermining our national security and emboldening our enemies."
Australia's Festivals Down Under: $210,000
The Australian State Department loves to throw a party. Several actually. At least $210,000 of tax dollars supported an eclectic set of 20 jazz, film, music and arts festivals in Australia over the last two years. This includes $8000 to support the Parkes Elvis Festival, which attracts 25,000 Elvis enthusiasts who can take the 6-hour Blue Suede Express to arrive, an Alice in Wonderland Exhibition, and an international film festival that includes a 24-hour Nic Cage-athon. Perhaps the most bizarre is the $10,000 to support Dark Mofo 2018, described as "goth spring break" and whose event leaders said that provocation was "part of Mona's DNA." These provocations include a 1500-person nude swim and a controversial upside-down cross. 
Boozy Belgian & Pricey Art: $173,576
Since the beginning of 2017, the Belgium State Department has spent at least $124,076 on booze. Some highlights include $4465 worth of Jack Daniels for US NATO and $13,000 for alcohol at 4th of July events. The person in charge of the artwork may have partaken when they decided to spend $49,500 to display a painting called "The Pursuit of Some Sort of Absolute World View" for 11 months. Unclear if that painting is symbolic of our foreign policy strategy.
Baking in Brazil: $42,000
The United States Department of Agriculture (USDA) launched the #USFoodExperience campaign, which featured the two-time winner of Food Network's Chopped, James Briscione.  The campaign promoted six culinary regions of the United States, which was highlighted by Briscione preparing a meal featuring Alaska sockeye salmon and halibut. Briscione also visited well-known bakeries and restaurants and "lectured masterclasses to students of gastronomy courses" in Brazil to promote the initiative. According to USASpending, the USDA spent $42,000 on the endeavor.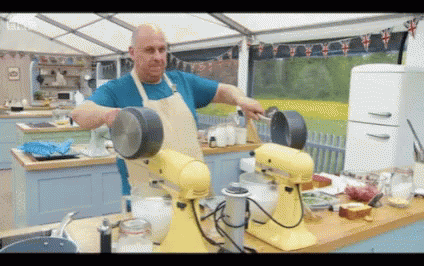 Venti Colombian Coffee Subsidy: $2,000,000
Over the last four years, the United States Agency for International Development (USAID) has provided Starbucks with $2 million to support its Colombia Yield Improvement Project.  Yes, the Starbucks that made $22 billion in revenue in 2017. Colombia is world's third largest supplier of coffee beans and a major supplier for Starbucks for 40 years. After a 33 percent drop in yields in 2008, Starbucks launched a farmer support center in Colombia to stem the "crisis" and boost yield(i.e. supply for Starbucks). In 2013, the federal government stepped in to partner with Starbucks on the effort, awarding $2 million in federal grants to Starbucks to support the program. While boosting farmer education, sustainability, and crop yields is undoubtedly great for Colombian farmers, it's unclear how providing a $67 billion company that was already incentivized to do so is in the best interest of taxpayers.
Copenhagen Comedy: $8,000
The State Department paid to send members of the Upright Citizens Brigade – a famous New York improv comedy troupe that hails Amy Poehler as an alum – to perform opening night at Improv Comedy Copenhagen. Opening night was an exclusive, invite-only affair that not only featured performances from the Upright Citizens Brigade, but also the American ambassador to Denmark. Quick: do a scene that wastes $8000 tax dollars.
Employment in Egypt: $130,000,000
In 2013, Congress provided $300 million in seed funding for the Egyptian-American Enterprise Fund (EAEF).  Its goal was to "develop the Egyptian private sector, promote financial inclusion, and create jobs for Egyptians."  Five years later, the EAEF has invested $130 million of the allotted amount in four private companies and three investment funds. According to the EAEF, these funds have created over 700 Egyptian jobs or $428,571 per job created. Maybe not the best bang for the buck. More troublesome is the opacity of the organization's expenses. While choosing to leave out financial statements in the most recent annual report, a prior year's annual report showed $4 million in expenses, including $2.3 million in management fees for Lorax, the management company working the investments.
Money Mural in London: $440,000
The new US Embassy building in London was adorned with an expensive, $440,000 mural that's, well, we'll let you take a look. The contract was awarded without competition to Miotto Mosaic Art Studios in Carmel, New York and the artist is the same one that made a criticized $1 million granite sculpture in 2013 for the London Embassy. The art budget for federal buildings is capped at .5% of the construction cost. Given the enormous $1 billion price tag for the London Embassy, it's no wonder they have room to splurge on multi-color murals. Beauty is in the eyes of the beholder. While the artwork may be abstract, the nearly half-million tax dollars is very much real.
German Fake News: $59,000
The State Department awarded Cultural Vistas a $59,000 grant for a journalism fellowship program that "will focus on political coverage in the U.S. and Germany and analyze the trend of 'fake news'."  The funds will fund 8 American and 8 German journalism students to spend a week in Washington DC and New York to exchange ideas and analyze ways "disinformation is seen in the media of both countries." It is unclear which definition of "fake news" the program will use.
Indy500 Car Shipped to Japan: $20,070
The American Embassy in Tokyo held a reception to honor Takuma Sato, the first Japanese winner of the Indianapolis 500. Apparently, the only way to truly recognize this historic occasion was to have the actual Indy car at the event – at cost of $6,070 in shipping. According to USASpending, the catering for the event cost another $14,000. Congratulations to Mr. Sato for burning rubber. Congratulations to the Japanese embassy for burning tax dollars.
Korean Trump Effect: $13,800
The State Department spent $13,800 to support a conference entitled the "The Changing Contours of American Identity." Hosted by the American Studies Association of Korea, the conference aims to address to overarching questions: "How can we critically/historically understand Trump's America, and how do we respond to it productively?" 
Casablanca Karaoke: $14,000
This past June, the State Department paid $14,000 so "The Kominas," a Pakistani-American band, could play at Morocco's L'Boulevard music festival in Casablanca…Here's looking at you, kid.
Ping Pong in Peru: $12,000
Through the State Department's Public Diplomacy grant, The Monica Liyau Association received $12,000 to implement table tennis in Peru. The goal of the organization is to help underserved youth through the game of ping pong. The organization builds concrete ping pong tables in schools, implements ping pong training programs, and has a sports scholarship program.
Lego Democracy: Serbian Edition: $14,780
This summer the Lego community of Serbia will build a Lego mosaic of a 1915 poster to promote the 100-year anniversary of US-Serbian relations. The project, funded through the State Department's Public Diplomacy Program, will cost over $14,780 to complete.
Swamp in Switzerland: $8,300
The State Department paid $8,300 for the New Orleans Swamp Donkeys, a jazz band from New Orleans, to play in Switzerland last July as a part of its Public Diplomacy Program.
Ur On Stage in Uruguay: $44,100
The State Department spent $44,100 to purchase 197 seats and a light controller at a theatre in Uruguay.