The Democrats in the House of Representatives have opened an impeachment inquiry based on a whistleblower complaint. The complaint stated that President Trump inappropriately used foreign aid to coerce cooperation from Ukraine for an  investigation into alleged improprieties of rival presidential candidate Joe Biden.
While there are plenty of news stories that will detail the phone calls, memos, whistleblower forms, political calculations, and many other details surrounding the all-encompassing political drama, we wanted to see how our tax dollars are being used in Ukraine. While the aid in question is reportedly military in nature, the American taxpayers have provided roughly $1.7 billion in financial support to Ukraine over the last three years.
For what?
Well, let's take a look at some examples.
Fighting Corruption
President Trump's primary defense of his actions is that European countries were not pulling their weight in supporting Ukraine and that he is merely trying to root out corruption. While some may scoff at these defenses, our tax dollars are actually being used to fund a variety of programs that are trying to stymie corruption in Ukraine.
In fact, over the last 3 years, the State Department and the United States Agency for International Development (USAID) have spent a combined $23 million to fight corruption in Ukraine. Examples include a $950,000 grant to establish Ukraine's High Anti-Corruption Court project, $18 million to support the goal of an "independent, accountable, transparent, and effective justice system that upholds the rule of law and is empowered to fight corruption," and $73,000 to conduct a 5-day criminal justice summer school for 40 law students. 
Happy Birthday Leonard Bernstein!
Not all the funding goes to the serious business of fighting corruption. Some of it is used to put on wayyyyy-off-broadway shows. This includes a $24,000 grant to support a collaboration between American and Ukraninan musical performances to put on the musical Chicago at the Tulchyn Operafest.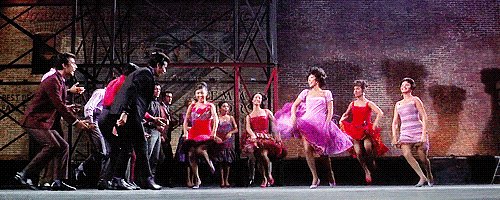 The State Department also provided two grants totaling $13,000 to cover the costs of the 100th birthday commemoration of famous American composer Leonard Bernstein who was born to Ukranian parents. The federal government has spent close to $1 million total over the last 4 years on commemorations for the West Side Story composer.
Feeling the Blues
Taxpayers may be feeling the blues when they find out that our tax dollars are being used to play the blues in Ukraine. A $22,000 grant was used to support two artists playing at the "Feeling Blues Festival," $46,000 were used to help throw three jazz festivals in Ukraine, and $28,000 to fund the musical tour of the Seth Glier Trio, a "seasoned troubadour."
Get Your Dance On
Stepping up the beat, American tax dollars were also used to get Ukraine grooving. Several grants were used to support dance troops and workshops. For example, the State Department spent $25,000 for a year-long project called "Dancing Through Translation" which explores contemporary dance as a vehicle for cross-cultural exchange which culminated in a performance entitled Shirts and Shoes.
The State Department also provided $50,000 to cover the expenses of 10 dances from the DC-based dancing company – Step Afrika – for a tour in Ukraine. The Owen/Cox Dance Group received $24,000 to support their Ukrainian tour.
A $24,000 grant was also used to support a series of dance workshops and lectures featuring American hip-hop dancers and choreographers. 
Talk Shows, TV Studios, Media Training, and Journalism
The Ukranian president famously got his start by playing a president on tv. Unrelatedly, probably, the federal government is providing $9 million annually to support media and journalism in Ukraine. 
This includes a $23,000 US taxpayer funded project to encourage discussion of "the most burning issues of Ukraine through talks by famous Ukrainian writers and decision-makers." The State Department is also supporting a talk show with Ukrainian journalist, Vitaliy Portnikov, to discuss "hot topics" in Ukraine with a $24,000 grant.
The State Department also provided $235,000 to support broader public debate participation through the creation of 6 TV studios. The State Department spent $364,000 to improve the "technical capacities" at 6 television studios. Yet, another grant will help a Ukrainian university build a TV studio that will teach 70 students how to operate all stages of TV production.  
The U.S. also provided a $1.6 million in grants to support a partnership between the US and Ukraine media to "build capacity and promote free, independent, and financially viable Ukrainian media."
Finally, the State Department provided $282,000 to cover press tours to Ukraine for European journalists.
Miss Frizzle and The Hillbilly Elegy
Among the stranger usages of federal funds were the 13 grants totaling nearly $100,000 used to translate American books into Ukranian.This includes four grants of about $7,000 each to translate and publish Hillbilly Elegy by JD Vance, Undeterred by Rania Wilson, Constellation of Vital Phenomena by Anthony Marra, and A World in Disarray by Richard Haas.
Kids also got in on the translation action, with $11,500 being used to publish two books from the Magic School Bus series (a childhood favorite of many Americans). The State Department spent $31,000 to publish a book on traffic rules for kids and $82,000 to publish books for kids about the National Police of Ukraine.
Getting involved in Foreign Elections
While election interference is all the rage, the United States is spending heavily to promote voter turnout and political education in Ukraine. While certainly not of the nefarious variety, the federal government is spending over $13 million annually on these efforts. 
The activities including $11,000 creating and broadcasting 12 live TV talk shows that include the participation of candidates for presidency and their representatives. A $24,000 grant was used to encourage government officials to "master the skills of media literacy" to better communicate about local issues. 
We also supported voter turnout efforts for both old and young Ukrainians, with $34,000 targeted at senior citizens to promote political activism and mobilize them to get involved in the presidential and parliamentary elections. Another $20,000 was used to increase young voter turnout in the same election by hosting a short film contest.
The State Department also provided a $16,500 grant to support a university to go over the Myths and Facts of U.S. Elections. 
Other Odd Odds and Ends
A smattering of notable grants and contracts were used to support the following activities:
Oversight Needed
Ukraine has been famously corrupt and is of critical geopolitical importance in deterring the Russian efforts to extend its influence. However, just because providing foreign assistance is wise broadly, does not mean that all spending should get a pass. Is Miss Frizzle critical to achieving foreign policy aims? Doubtful. 
Which brings us back to Congress' recent move to nix a $4 billion rescission in foreign aid funding. As we pointed out then, there is plenty of spending to cut without impacting national security and diplomacy efforts. But it's going to take more effort in the form of oversight and scrutiny to root out low-priority spending. 
While the House Democrats are determined to bring the full weight of their powers during the impeach inquiry, taxpayers would be well served if they took the same vigor to protect our tax dollars. As we eclipse $1 trillion annual deficits adding to our $22 trillion national debt, we think wasteful spending inquiries are worth the effort.